ROI-focused Sydney SEO Agency…
Get Greater
Leads ®
Build your SEO as part of a holistic leads & sales strategy across your online presence.
How SEO Fits In to DIGITAL STRATEGY
SEO works best as part of a bigger picture: a holistic digital lead or sales generation strategy. SEO works well with Google Ads and Facebook Ads and always needs a strong data architecture.
We use Google Analytics & Google Tag Manager to capture user activity that's important to your business: form submissions, phone calls, live chats etc. This data is fed back into the digital ad platforms as well as the SEO strategy so that we focus on the high priority areas and don't just "do SEO".
The end result is that you get the high quality leads that convert into the sales you need.
Local SEO for business Lead Generation
Google Business Profile
Get found on Google locally by users searching for your services. For success in Local SEO where your business ranks high in specific geographic areas for specific services ("doctor near me", "darlinghurst digital marketing agency"), it's essential to claim and optimise your Google Business Profile (GBP) [formerly Google My Business] location listing.

Our SEO Services
Strict Whitehat SEO
We closely follow Google's own guidelines for SEO to ensure that your website gets found and continues to rise up the rankings over time. We don't follow short term trends and strictly avoid frowned upon techniques that will cause little gains in Google or worse, penalties. We have a strict Whitehat SEO methodology.
SEO Audits
Local SEO Audit
Get a free Local SEO Audit via our custom tool.
Market & Competitor Research
Technical SEO
SSL, Mobile-Friendly, Pagespeed, Duplicate Content, Sitemap XML, robots.txt & meta robots, Canonical URLs, 404s, URL Structure, Site Information Architecture (IA), Structured Data (Schema), Redirects, Breadcrumbs
On-Page SEO
Keyword Research (including Google Ads data), Content Quality, Content Focus, Comprehensive Content, Expertise & Authority, Keyword-Optimised Content, Page Titles, Page Headers (H1, H2), Meta Descriptions, Image Names, Image Alt Attributes, Text in Images, Video, Phone Number visible, Content Formatting, Internal Linking, External Linking
Off-Page SEO
Site Authority Score & Competitor Comparison, Backlinks Audit including Toxic Backlink review, Competitor Backlink Comparisons/ Opportunities & Recommendations, Content Recommendations for Backlinks including Infographics
Google Property Review & Management
Google Analytics monitoring & management
Google Tag Manager monitoring & management
Google Search Console monitoring
Google My Business auditing with recommendations for edits
SEO Case Study #1
EnergyIQ went from pages 2 to 3 on Google to page 1 for Ads and SEO within 6 weeks:

SEO Case Study #2
This Ecommerce client saw: 
Organic SEO Users traffic up 209%
Organic SEO Phone Calls up 418%
Organic SEO Ecommerce Transactions up 100%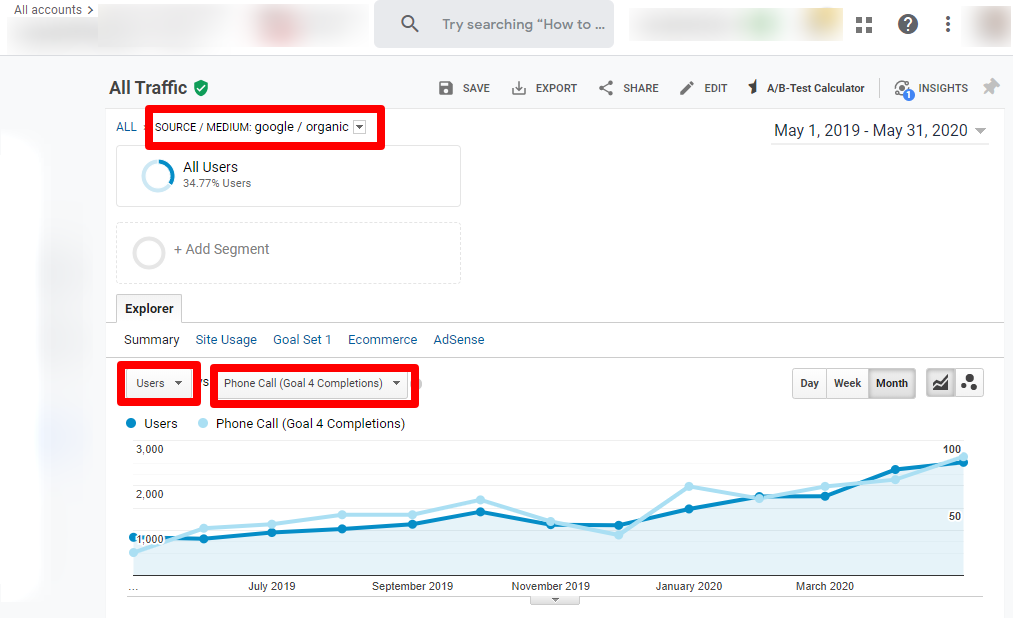 SEO Agency Sydney
We've managed SEO campaigns in Sydney and further afield for more than 10 years. Generally we pair SEO campaigns with Google Ads campaigns and Data analysis via Google Analytics for best SEO results overall.
SEO Audit
Get a professional SEO Audit of your website & Google My Business, Google Analytics and digital ad channels to establish a baseline and see what's working and what isn't. This enables you to focus on what needs fixing immediately for quick wins and to devise a longer term SEO strategy. Results come from strategy & planning, not random SEO changes. We often find that clients have tried a variety of SEO tactics and agencies before they come to us. It's essential to clean up any mistakes and get back on track with a future-proofed SEO plan.
SEO Fees
We charge a flat monthly management fee for SEO. The fee depends on the complexity of your SEO project with relevant factors such as:
Number of keywords
Number of pages on your website
Number of business locations (we manage clients from 1 to 150 locations)
Number of business units, as often these are as different as separate organisations
Number of digital ad channels: Google Ads, Facebook Ads etc. that we are managing for you